New Report Finds Arab States have Deported or Detained 292 Uyghurs at China's Bidding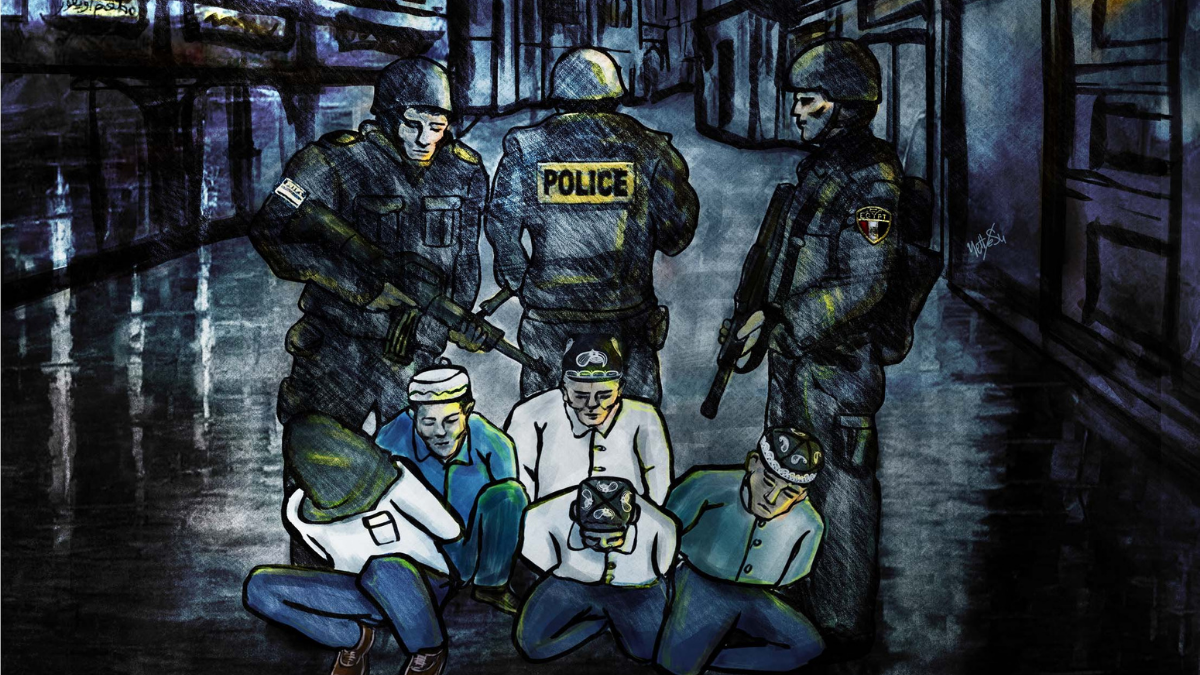 For immediate release
March 24, 2022, 7:00 a.m. EDT
Uyghur Human Rights Project
Contact: Omer Kanat +1 (202) 790-1795, Peter Irwin +1 (646) 906-7722
The Uyghur Human Rights Project (UHRP) and the Oxus Society for Central Asian Affairs have released a new report, Beyond Silence: Collaboration Between Arab States and China in the Transnational Repression of Uyghurs. The report finds that, since 2001, up to 292 Uyghurs have been detained or deported from Arab states at China's bidding.
Beyond Silence details five tactics the Chinese government has deployed in the transnational repression of Uyghurs in Arab states, including:
Transnational digital surveillance, which enables Chinese authorities to track and closely monitor Uyghurs living outside their homeland.
Exploiting "Global War on Terror" and "counter-terrorism" narratives as justification for the detention or rendering of Uyghurs to China.
Targeting institutions of Islamic education to track Uyghur students and forcibly return them.
Harnessing the Hajj and Umrah in Saudi Arabia to surveil or detain Uyghur pilgrims.
Denial of travel documents to Uyghurs residing in Arab states, which renders them stateless and vulnerable to deportation to the People's Republic of China.
"Arab governments' willingness to help the Chinese government commit atrocities against a largely Muslim Uyghur community is truly an outrage. China's hunt for Uyghurs across the globe means no Uyghur feels safe inside or outside of China," said UHRP Executive Director Omer Kanat. "Governments must stop helping the Chinese state to reach across sovereign borders in carrying out its atrocity crimes against the Uyghur people. Muslim-majority states should be standing with Uyghurs against China's crimes against humanity and genocide and not sending back vulnerable individuals to the government that is conducting an all-out campaign to stamp out Islam," he continued.
Bradley Jardine, Research Director at the Oxus Society for Central Asian Affairs and one of the report co-authors, said, "I hope this report will raise awareness of the global scale of China's repressive crackdown on Uyghurs by noting that large parts of the Muslim world are not only silent, but they are also actively complicit in China's humanitarian abuse."
Beyond Silence is UHRP and Oxus' fourth publication on China's transnational repression of Uyghurs. Previous reports examined the issue globally, in Pakistan and Afghanistan, and in North America, Japan, Australia, and Europe.
The upper estimate of 292 Uyghurs detained or deported from Arab states since 2001 was derived in part from data in the China's Transnational Repression of Uyghurs Dataset. The authors also conducted original interviews with Uyghurs who have fled the region, examined evidence provided by experts and witnesses, and consulted public sources in English and Arabic, including government documents, human rights reports, and articles by credible news agencies.
Beyond Silence is a comprehensive analysis of how China's repression of Uyghurs has taken hold in Arab states and developed over the past twenty years. At least six Arab states—Egypt, Morocco, Qatar, Saudi Arabia, Syria, and the United Arab Emirates (UAE)—have participated in a campaign of transnational repression spearheaded by China that has reached 28 countries worldwide.
To combat the transnational repression of Uyghurs in Arab states:
Pass measures to protect Uyghur refugees. Governments should establish safe pathways for Uyghurs outside China to apply for resettlement without the need for UNHCR processing.
Strengthen refugee resettlement programs by increasing quotas and streamlining procedures. Governments should increase their quota of refugees from China and from third countries that are likely to extradite citizens to China.
Prioritize policies and diplomatic efforts to counter third-country governments' complicity in China's transitional repression.
Uphold the non-refoulement principle. Under international law, governments are prohibited from sending individuals back to countries where they would be at risk of persecution, torture, ill-treatment, or other serious human rights violations.
Read more:
"Your Family Will Suffer": How China is Hacking, Surveilling, and Intimidating Uyghurs in Liberal Democracies, November 10, 2021.
"Nets Cast from the Earth to the Sky": China's Hunt for Pakistan's Uyghurs, August 11, 2021.
No Space Left to Run: China's Transnational Repression of Uyghurs, June 24, 2021.
China's Cross-Border Campaign to Terrorize Uyghur Americans, by Omer Kanat in the Diplomat, October 19, 2019.