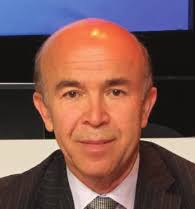 Executive Director
Omer Kanat
Mr. Omer Kanat is Executive Director of the Uyghur Human Rights Project (UHRP), a human rights research and advocacy organization based in Washington, DC. He has two decades of experience as a broadcast journalist. From 1999 to 2009 Mr. Kanat was Senior Editor at Radio Free Asia's Uyghur Service, where he covered the wars in Afghanistan and Iraq, edited Uyghur-language news, conducted exclusive interviews with prominent figures in Inner Asia, including His Holiness the Dalai Lama, and reported on breaking news around the world. Prior to his work at Radio Free Asia, he was Editor and later Senior Editor at Radio Free Europe/Radio Liberty's Tajik Service.  
Mr. Kanat helped found UHRP in 2003, as well as the World Uyghur Congress (WUC) in 2004. He has served as Vice President of the World Uyghur Congress since 2006 and Chairman of the WUC Executive Committee since 2017. He was also WUC's International Outreach Coordinator from 2014 to 2016. He holds a B.A. in History from Istanbul University's Faculty of Science and Literature, with a focus on political history, and studied at the Munich Institute of Economics and Trade. He was born in Ghulja city in East Turkistan. Mr. Kanat is fluent in English, German, Uyghur, Turkish, Persian, Tajik, Dari, and Uzbek, and is functionally proficient in Kyrgyz and Kazakh.
Email: kanato@uhrp.org
Office Phone: +1.202.478.1901 
Cell Phone: +1.202.790.1795
Twitter: @omerkanat1
Program Coordinator for Research and Advocacy
Mustafa Aksu
Mr. Mustafa Aksu is Program Coordinator for Research and Advocacy at the Uyghur Human Rights Project. His research interests focus on language policy and surplus labor transfer in East Turkistan, Turkic languages, and the Uyghur diaspora in the Middle East and Central Asia. He obtained his undergraduate degree in Linguistics, Languages, and Cultures in China and a master's degree in Turkey. Mustafa also studied in the Department of Central Eurasian Studies, Indiana University Bloomington. Mustafa has spoken on the Uyghur crisis at universities, churches, mosques and synagogues. He was a key organizer of the 2018 conference on "Mass Incarceration: China's Radical and Dangerous Policies in Xinjiang" at Indiana University. He taught intensive Uyghur at the University of Wisconsin-Madison's Summer Language Program, served as a Uyghur language developer at the Center for Languages of the Central Asian Region, and as outreach staff in the Center for the Study of the Middle East at Indiana University Bloomington. Before moving to the U.S., he lived and worked in China, Turkey, UAE, UK, and Singapore.
Email: maksu@uhrp.org
Twitter: @Mustafacan_Aksu
Senior Program Officer for Research and Advocacy
Elise Anderson
Dr. Elise Anderson joined the Uyghur Human Rights Project as Senior Program Officer for Research and Advocacy in December 2019. She earned dual PhD degrees in Central Eurasian Studies and Ethnomusicology from Indiana University-Bloomington in August 2019. Her doctoral research, which is based on years of primary research in the Uyghur region, focuses on the relationships between Uyghur music and politics, and was supported by numerous federal fellowships and grants, including from the Fulbright U.S. Student Program and Fulbright-Hays. Dr. Anderson has a varied professional background that includes experience in university teaching, public speaking, academic editing, translation, interpreting, and grant writing. She is fluent in Uyghur and proficient in Mandarin, and is also a practicing musician and dancer. In 2019, she served as Liu Xiaobo Fellow at the Congressional-Executive Commission on China, a U.S. federal commission tasked with monitoring the status of human rights and the rule of law in the PRC. 
Email: eanderson@uhrp.org
Cell Phone: +1.202.505.1076
Twitter: @AndersonEliseM
Outreach Specialist
Tashken Davlet
Mr. Tashken Davlet joined the Uyghur Human Rights Project (UHRP) as Outreach Specialist. His past work experience mostly covers the fields of media and nonprofit organizations, with skills in journalism, program producing, multimedia editing, event planning, and translation. He is proficient in Mandarin and also speaks Taiwanese Hokkien. He has a Bachelor's degree from National Tsing Hua University (國立清華大學), majoring in Sociology and minoring in Philosophy.
Email: tdavlet@uhrp.org
Director of Global Advocacy
Louisa Greve
Ms. Louisa Greve is Director of Global Advocacy for the Uyghur Human Rights Project. Previously, Ms. Greve was Vice President for Programs and East Asia Director at the National Endowment for Democracy, with past experience at Special Olympics International, the Corporation for National and Community Service, and the United Nations Development Program. She is an experienced non-profit advisor and an expert on human rights in China, having traveled and worked in China since 1980. Her first visit to East Turkistan was in 1988. She currently also serves as Washington Fellow for CSW, an advocacy group promoting freedom of religion or belief for all peoples and faiths. Ms. Greve has served on the Amnesty International USA board of directors, the Virginia Advisory Committee of the U.S. Commission on Civil Rights, the International Advisory Committee of the Coalition to End Transplant Abuse in China, and the Liberty's Promise board of directors. She is the author of several book chapters on ethnic issues and human rights in China, and has testified before Congress on democracy in Asia.
Email: lgreve@uhrp.org
Cell Phone: +1.571.882.4825
Twitter: @LouisaCGreve
Senior Program Officer for Advocacy & Communications
Peter Irwin
Peter Irwin is the Senior Program Officer for Advocacy and Communications at the Uyghur Human Rights Project. He is an MSc graduate of Human Rights from the London School of Economics and Political Science (LSE), where he conducted research on China's engagement at the UN and its relationship to the framing of the Uyghur issue internationally. He is the former Program Manager and Spokesperson for the World Uyghur Congress, where he worked primarily as the UN representative for Geneva-based human rights mechanisms, as well as with national governments and civil society. As English-language spokesperson, he regularly offered commentary to media including Reuters, Foreign Policy, the New York Times, the Guardian, Deutsche Welle, Süddeutsche Zeitung and South China Morning Post, among others, and has appeared on media outlets such as BBC News World, Al Jazeera and Reuters TV. He has also written original pieces for the Guardian, the Independent, Hong Kong Free Press and the Diplomat.
Email: pirwin@uhrp.org
Cell Phone: +1-646-906-7722
Twitter: @PeterIrwin_
Project Manager
Nicole Morgret
Nicole Morgret is the Uyghur Human Rights Project's Project Manager.  She has extensive experience living overseas, and a background that includes work on political campaigns, in NGOs and as a teacher. Before joining UHRP she spent four years in China, including several in Nanjing earning her Master's degree from the Hopkins-Nanjing Center.  Her undergraduate degree is from the American College of Thessaloniki.
Email: nmorgret@uhrp.org
Cell Phone:+1-202-478-1920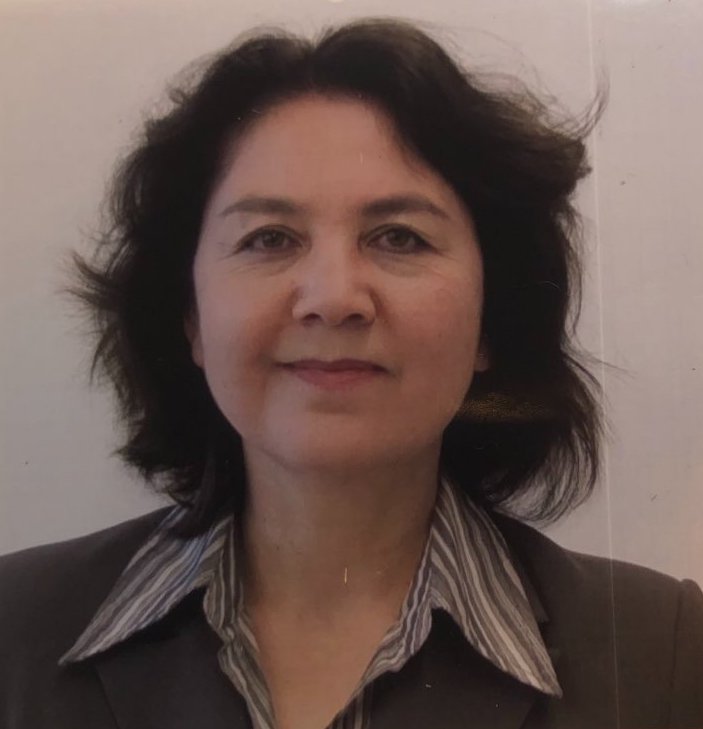 Chinese Outreach Coordinator
Zubayra Shamseden
Ms. Zubayra Shamseden is Chinese Outreach Coordinator at the Uyghur Human Rights Project (UHRP), a documentation and advocacy group based in Washington, DC. She has been campaigning for the human rights and political freedom of the Uyghur people since the late 1980s. She currently chairs the Human Rights Committee of the World Uyghur Congress. Before joining UHRP, Ms. Shamseden was Information Officer, Researcher and Translator at the International Uyghur Human Rights and Democracy Foundation (IUHRDF). She has worked in multicultural education and community liaison for nonprofit, academic and government organizations in Australia and the U.S. for over two decades.
Ms. Shamseden was a 2016-2018 Fellow at the Center for Women, Faith & Leadership (CWFL) of the Institute for Global Engagement's (IGE). She has a bachelor's degree in Library and Information Science from East China Normal University (华东师范大学), in Shanghai; a certification in Chinese from the Industrial University of Xinjiang; a diploma in Russian language and literature from the State University of Eastern Kazakhstan (Восточно-Казахстанский Государственный Университет); and a graduate diploma in Information Studies and a master's degree in International Studies, both from the University of South Australia, where she focused on the modern history of Uyghur human rights. She is fluent in English, Uyghur, Chinese, Uzbek and Russian, and has a working knowledge of Turkish.  
Find UHRP's Chinese-language site at https://chinese.uhrp.org/
Email: zshams@uhrp.org
Cell Phone: +1.202.478.1903
Twitter: @UHRP_Chinese
Director of Research
Henryk Szadziewski
Henryk Szadziewski is Director of Research at the Uyghur Human Rights Project. Mr. Szadziewski has a B.A. (Hons.) in Modern Chinese from The University of Leeds, a M.Sc. (Econ.) in Development Management from The University of Wales, where he was awarded a distinction for his work on Uyghur economic, social and cultural rights. He is a PhD Candidate at The University of Hawaiʻi at Mānoa and received a Fulbright U.S. Student Program award. Mr. Szadziewski has authored numerous research and opinion articles for publications such as Political Geography, Asian Ethnicity, Inner Asia, The Diplomat, Los Angeles Review of Books, and OpenDemocracy. He regularly offers commentary to broadcast and print media including, The New York Times, Time, Public Radio International, Foreign Policy, and Reuters. He also serves as a Country of Origin Information Expert on Uyghurs for the Rights in Exile Programme.  
Email: hszad@uhrp.org
Twitter: @henrykszad
Development, Outreach, and Research Officer
Reece Thompson
Mr. Reece Thompson joined UHRP as Development, Outreach, and Research Officer in October 2021. He has a B.A. in East Asian History from The University of Pittsburgh and an M.Sc. in International Security from Bristol University, where his research focused on the intersection of development and insecurity for ethnic groups as a result of Chinese investment. He worked as a project manager and producer in China for six years prior to joining UHRP and has a background in editing, translation, and localization. He is fluent in Mandarin.
Email: rthompson@uhrp.org
Consultant
Erin Rosenberg
Erin Farrell Rosenberg serves as a consultant to UHRP on matters of international law.  She is a licensed attorney in Indiana, specializing in international criminal law, reparations, and genocide prevention. She has worked at the International Criminal Tribunal for the former Yugoslavia, the International Criminal Court (ICC), and the ICC Trust Fund for Victims. At the Trust Fund for Victims, she designed the Court's first reparations beneficiary eligibility screening systems, conducted harm assessments and victim consultations for purposes of reparations design and implementation planning, and oversaw the implementation of the ICC's first reparations to beneficiaries. She has also served as the Senior Advisor for the Center for the Prevention of Genocide at the United States Holocaust Memorial Museum. Ms. Farrell Rosenberg is a Senior Fellow at the Urban Morgan Institute for Human Rights, adjunct professor at the University of Cincinnati School of Law, and a member of the Editorial Committee of the Journal of International Criminal Justice and the ABA Working Group on Crimes Against Humanity. She earned her J.D. from the University of Cincinnati School of Law and a B.A. in African-American and African Diasporic Studies, French, and Linguistics from Indiana University.
Current Interns & Volunteers
UHRP deeply appreciates the contributions of interns and volunteers!
FEATURED VIDEO
Book Talk with Darren Byler
Watch the UHRP event in conversation with anthropologist Dr. Darren Byler, a leading expert on the Uyghur crisis, about his new book In the Camps: China's High-Tech Penal Colony.
Subscribe to the UHRP Mailing List
Want to help support our research, advocacy, and humanitarian assistance? Subscribe for updates from UHRP.