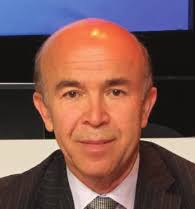 Executive Director
Omer Kanat
Omer Kanat is a Uyghur human rights advocate, Executive Director of the Uyghur Human Rights Project (UHRP), and Executive Committee Chairman of the World Uyghur Congress (WUC). He co-founded UHRP in 2003 and the World Uyghur Congress in 2004. He has served as Vice President of the World Uyghur Congress since 2006 and Chairman of the WUC Executive Committee since 2017.
Mr. Kanat regularly meets with members of US Congress to brief them on Uyghur human rights and policy responses, and has testified before the Senate Human Rights Caucus and the U.S. Atrocity Early Warning Task Force. He has published op-eds for  media outlets including EU Observer, The Diplomat, The Globe Post, The Geopolitics, Bangkok Post, Hong Kong Free Press, Malaysiakini, and Tempo (Indonesia). His comments and interviews have been featured by PBS NewsHour, The New York Times, The Washington Post, CNN, Al Jazeera, Foreign Policy, Politico, and Radio Free Asia, among others. His public speaking includes remarks at universities, think tanks, faith-based groups, the U.S. Holocaust Memorial Museum, and the National Endowment for Democracy.
Before his work as a human rights advocate, he worked for two decades as a broadcast journalist. From 1999 to 2009 Mr. Kanat was Senior Editor at Radio Free Asia's Uyghur Service, where he covered the wars in Afghanistan and Iraq, edited Uyghur-language news, conducted exclusive interviews with prominent figures in Inner Asia, including His Holiness the Dalai Lama, and reported on breaking news around the world. Prior to his work at Radio Free Asia, he was Senior Editor at Radio Free Europe/Radio Liberty's Tajik Service.  
Email: kanato@uhrp.org
Office Phone: +1.202.478.1901 
Cell Phone: +1.202.790.1795
Twitter: @OmerKanat1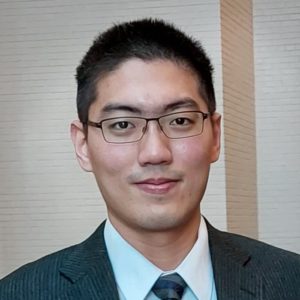 Outreach Specialist
Tashken Davlet
Mr. Tashken Davlet joined the Uyghur Human Rights Project (UHRP) as Outreach Specialist. His past work experience mostly covers the fields of media and nonprofit organizations, with skills in journalism, program producing, multimedia editing, event planning, and translation. He is proficient in Mandarin and also speaks Taiwanese Hokkien. He has a Bachelor's degree from National Tsing Hua University (國立清華大學), majoring in Sociology and minoring in Philosophy.
Email: tdavlet@uhrp.org
Director of Global Advocacy
Louisa Greve
Ms. Louisa Greve is Director of Global Advocacy for the Uyghur Human Rights Project. Previously, Ms. Greve was Vice President for Programs and East Asia Director at the National Endowment for Democracy, with past experience at Special Olympics International, the Corporation for National and Community Service, and the United Nations Development Program. She is an experienced non-profit advisor and an expert on human rights in China, having traveled and worked in China since 1980. Her first visit to East Turkistan was in 1988. She currently also serves as Washington Fellow for CSW, an advocacy group promoting freedom of religion or belief for all peoples and faiths. Ms. Greve has served on the Amnesty International USA board of directors, the Virginia Advisory Committee of the U.S. Commission on Civil Rights, the International Advisory Committee of the Coalition to End Transplant Abuse in China, and the Liberty's Promise board of directors. She is the author of several book chapters on ethnic issues and human rights in China, and has testified before Congress on democracy in Asia.
Email: lgreve@uhrp.org
Cell Phone: +1.571.882.4825
Twitter: @LouisaCGreve
Program Manager
Babur Ilchi
Babur Ilchi is Program Manager for the Uyghur Human Rights Project. He was formerly Program Director for Campaign for Uyghurs. An Uyghur activist from his student days at the University of Calgary, Babur has experience in grassroots and student activism, program management, and corporate accountability campaigning, especially in relation to Uyghur forced labor supply chains. He has been interviewed by major news outlets including BBC, ITV News, and the Globe & Mail.
Email: bilchi@uhrp.org
Twitter: @BaburIlchi
Associate Director for Research & Advocacy
Peter Irwin
Peter Irwin is the Associate Director for Research and Advocacy at the Uyghur Human Rights Project where he conducts research and writes and edits reports and other publications for audiences ranging from the United Nations and other multilateral human rights bodies to government officials to the media and the general public. He also conducts advocacy at the United Nations and other multilateral bodies, as well as with governments around the world. Mr. Irwin regularly offers commentary to the media on the Uyghur issue, which can be found in The New York Times, BBC, and The Washington Post, among other outlets. He has also written original pieces for The Guardian, The Independent, Hong Kong Free Press and The Diplomat. Mr. Irwin is an MSc graduate of Human Rights from the London School of Economics and Political Science (LSE), and former Program Manager and Spokesperson for the World Uyghur Congress.
Email: pirwin@uhrp.org
Cell Phone: +1-646-906-7722
Twitter: @PeterIrwin_
Editor / Website Manager
Haibib Kerim
Haibib Kerim is an editor/website manager at the Uyghur Human Rights Project. He generally works on maintaining and improving the Uyghur Human Rights Project website as well as writing editorials on the Uyghur Human Rights Project blog. 
Email: hkerim@uhrp.org
Cell Phone: +1 443-251-8874
Government Relations Manager
Julie Millsap
Julie Millsap serves as the Government Relations Manager at the Uyghur Human Rights Project. She became publicly involved in Uyghur advocacy in 2020, when she left China after 10 years residing and working in the Inner Mongolia region. She has also been a frequent collaborator with the World Uyghur Congress, Uyghur Rights Advocacy Project, and various other entities working on democracy promotion and human rights. During the course of her advocacy, she has met with government officials in Turkey, the United Kingdom, Lithuania, Canada, Germany, The Czech Republic, and the United States to raise the issues and discuss policy options to address the challenges posed by the Chinese Communist Party and needed changes to stop Uyghur genocide. She is fluent in Mandarin and resides in the Washington D.C. area with her family.
Email: jmillsap@uhrp.org
Twitter: @JulieM615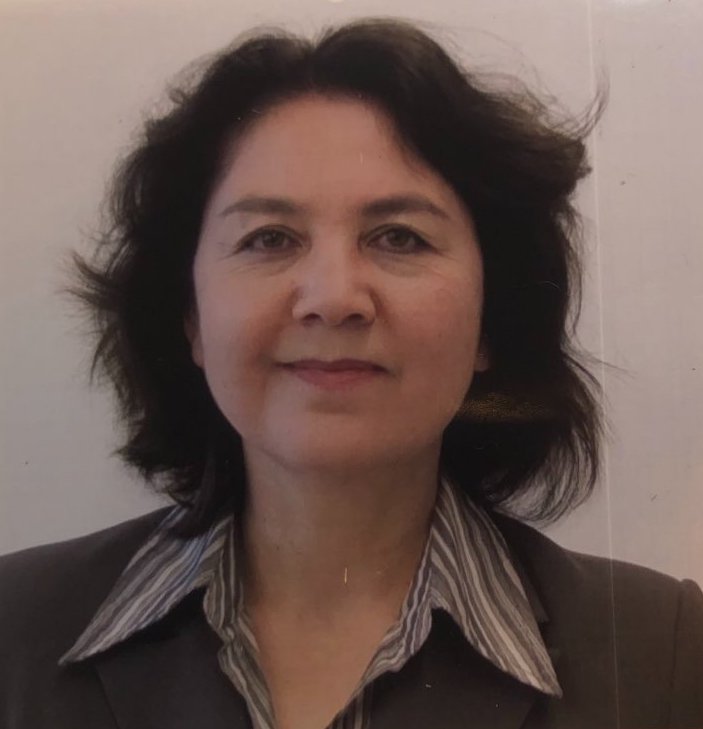 Chinese Outreach Coordinator
Zubayra Shamseden
Ms. Zubayra Shamseden is Chinese Outreach Coordinator at the Uyghur Human Rights Project (UHRP), a documentation and advocacy group based in Washington, DC. She has been campaigning for the human rights and political freedom of the Uyghur people since the late 1980s. She was elected as Vice President of the World Uyghur Congress for the 2021-2024 term and previously chaired its Human Rights Committee. Before joining UHRP, Ms. Shamseden was Information Officer, Researcher and Translator at the International Uyghur Human Rights and Democracy Foundation (IUHRDF). She has worked in multicultural education and community liaison for nonprofit, academic and government organizations in Australia and the U.S. for over two decades.
Ms. Shamseden was a 2016-2018 Fellow at the Center for Women, Faith & Leadership (CWFL) of the Institute for Global Engagement's (IGE). She has a bachelor's degree in Library and Information Science from East China Normal University (华东师范大学), in Shanghai; a certification in Chinese from the Industrial University of Xinjiang; a diploma in Russian language and literature from the State University of Eastern Kazakhstan (Восточно-Казахстанский Государственный Университет); and a graduate diploma in Information Studies and a master's degree in International Studies, both from the University of South Australia, where she focused on the modern history of Uyghur human rights. She is fluent in English, Uyghur, Chinese, Uzbek and Russian, and has a working knowledge of Turkish.
Find UHRP's Chinese-language site at https://chinese.uhrp.org/
Email: zshams@uhrp.org
Cell Phone: +1.202.478.1903
Twitter: @UHRP_Chinese
Director of Research
Henryk Szadziewski
Dr. Henryk Szadziewski is Director of Research at the Uyghur Human Rights Project. He holds a Ph.D. in Geography from the University of Hawaiʻi at Mānoa, a M.Sc. (Econ.) in Development Management from the University of Wales, and a B.A. (Hons) in Modern Chinese Studies from the University of Leeds. Dr. Szadziewski received a Fulbright U.S. Student Program award to conduct research on grounded responses to the Belt and Road Initiative and has authored numerous peer-reviewed and opinion articles for publications such as Political Geography, Geoforum, Asian Ethnicity, Inner Asia, The Diplomat, Los Angeles Review of Books, and OpenDemocracy. He regularly offers commentary to broadcast, digital, and print media including, The New York Times, PRI, Time, and Foreign Policy. He also serves as a Country of Origin Information Expert on Uyghurs for the Rights in Exile Programme.
Email: hszad@uhrp.org
Twitter: @henrykszad
Consultant
Erin Rosenberg
Erin Farrell Rosenberg serves as a consultant to UHRP on matters of international law.  She is a licensed attorney in Indiana, specializing in international criminal law, reparations, and genocide prevention. She has worked at the International Criminal Tribunal for the former Yugoslavia, the International Criminal Court (ICC), and the ICC Trust Fund for Victims. At the Trust Fund for Victims, she designed the Court's first reparations beneficiary eligibility screening systems, conducted harm assessments and victim consultations for purposes of reparations design and implementation planning, and oversaw the implementation of the ICC's first reparations to beneficiaries. She has also served as the Senior Advisor for the Center for the Prevention of Genocide at the United States Holocaust Memorial Museum. Ms. Farrell Rosenberg is a Senior Fellow at the Urban Morgan Institute for Human Rights, adjunct professor at the University of Cincinnati School of Law, and a member of the Editorial Committee of the Journal of International Criminal Justice and the ABA Working Group on Crimes Against Humanity. She earned her J.D. from the University of Cincinnati School of Law and a B.A. in African-American and African Diasporic Studies, French, and Linguistics from Indiana University.
Current Interns & Volunteers
Aséna Tahir Izgil, UHRP intern
Edina Erkin, Research and Advocacy Associate
Zacarias Negron, Government Relations and Research Intern
View our application process for interns and volunteers here.
FEATURED VIDEO
"We know you better than you know yourself": China's transnational repression of the Uyghur diaspora
Watch the UHRP co-sponsored event featuring the presentation of a new report by Dr. David Tobin and Nyrola Elimä on transnational repression.
Subscribe to Our Mailing List
Want to help support our research, advocacy, and humanitarian assistance? Subscribe for updates from UHRP.